PINNED ITEMS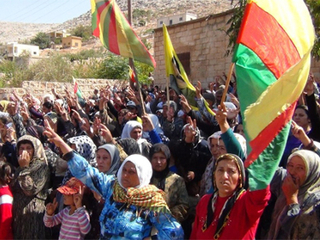 With the participation of LLC Doctoral student Ruken Işık
The Revolution in Rojava: An evening on the situation in the autonomous cantons in the Kurdish controlled areas of Northern Syria In the middle of a brutal civil war and the rise of ISIS, the...
The Language, Literacy & Culture Doctoral Program is pleased to announce that Professor Cedric Herring will be its next Director beginning August 23, 2015. Prior to coming to UMBC last year,...
An invitation for new and current LLC students!
Two LLC Representatives Needed for the UMBC Graduate Student Association (GSA) Senate and officers needed for the LLC Graduate Student Organization (GSO) GSA - Senate UMBC's Graduate...
LATEST UPDATES