PINNED ITEMS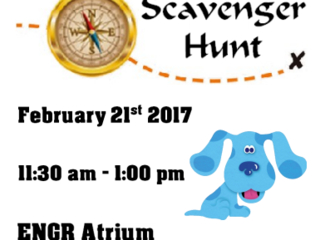 11:30 AM
·
Engineering : Atrium
Do you like to find treasure? Do you enjoy the thrill of a good hunt around campus? Participate in the Engineers Week Scavenger Hunt hosted by Engineers Without Borders - University of Maryland...
T-Shirts, Scavenger Hunt, and More!
EWB Subscribers! Please find the attached flyer for the Engineers Week Schedule.  Also attached is a photo of the 2017 Engineers Week T-shirts.  T-Shirt and Keychain bundle will be $5 and...
A meeting you don't want to miss!
EWB Members! Next Wednesday in ITE 241 at Free Hour we will be holding an official general body meeting.  We have a lot to talk about regarding the Costa Rica project and recapping the...
LATEST UPDATES