Join UMBC as we strive to recycle more than ever! Last year we saw our recycling rates climb to an all time high: 40%! Let's beat not only our record, but other schools' too!

RecycleMania is a friendly 8 week long recycling national competition between colleges and universities! In the spirit of the competition, we ask that recycling fans help promote Recyclemania, so we can recycle more of our waste, and reduce the amount of waste we create!
Sustainability leaders and Facilities at ReSET (Retriever Recycling Team) have put together an amazing schedule of events, which can be found here!
Each week, right here, you can find out the latest current recycling and waste data! Find out how we rank, and and if we improve our rates from week to week!

Take a moment to learn all about what, how and why to recycle here at UMBC!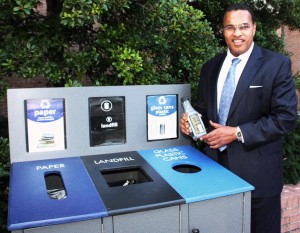 UMBC Recyclemania is supported by the Recycling Promo/Events Team, a partnership between Student Affairs and Facilities Management. For more information about ReSET or to join in this partnership, contact Donna Anderson at ext. 5-2283 or email recycle@umbc.edu

ReCet would be glad to bring recycling bins, displays, informational materials, activities and pledges to events throughout this period, and is looking for event cosponsors. Email sustainability@umbc.edu or recycle@umbc.edu if interested!

RSVP on Facebook