PINNED ITEMS
Deadline is February 1, 2018
The Shirley C. Sorensen Undergraduate Academic Excellence Award is bestowed in recognition of the numerous contributions Dr. Sorensen has made over many years to The Honor Society of Phi Kappa Phi...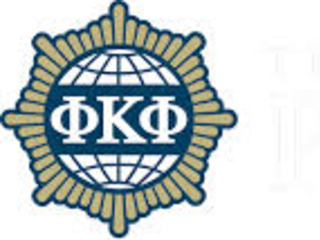 Develop your leadership skills and learn about PKP awards!
12:00 PM
·
Performing Arts & Humanities Building : Room 216
Phi Kappa Phi offers several amazing and generous awards! We will discuss a few of these awards and grants and how to apply for them. Need assistance with paying to study abroad? Your...
5
·
29 attendees
·
0 comments
PKP Awards - Apply early!
Fellowships The Honor Society of Phi Kappa Phi currently awards fifty-one Fellowships of $5,000 each and six at $15,000 each to members entering the first year of graduate or professional study....
LATEST UPDATES