PINNED ITEMS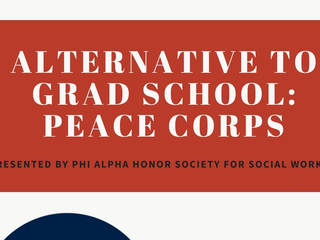 Join us for Peace Corps info session!
12:00 PM
·
On Campus : SOWK Conference Room 334
Please join us as we welcome Jaleel Johnson UMBC Campus Recruiter for the Peace Corps. He will be discussing what the peace corp has to offer for social workers, general peace corp info as well as...
LATEST UPDATES