PINNED ITEMS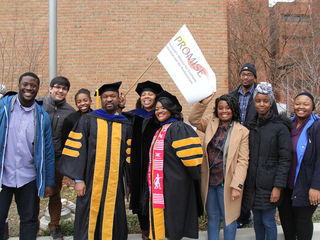 Join the new graduates for a picture and lunch
Dear BDs, LSAMP BD students, past and present, who are still at UMBC, are asked to join us on Wednesday, May 23, 2018, for our semi-annual picture and lunch with our new graduates. The...
0
·
2 attendees
·
0 comments
Former Congressman Louis Stokes passed on August 18, 2015
In memory of Louis Stokes: February 23, 1925 - August 18, 2015 The LSAMP programs at the National Science Foundation are named after former Congressman Louis Stokes. Louis Stokes passed away...
LATEST UPDATES