PINNED ITEMS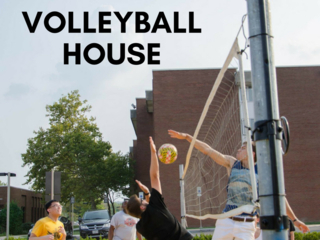 Go play volleyball for hours to a great mix tape!
6:00 PM
·
Off Campus : Volleyball House
Meet at the CIC for carpooling at 5:45pm! Come and go as you please! Be ready for some great jams, so sweet spikes and digs, and an epic time of fun-ness! 5635 Furnace Ave, Elkridge, MD 21075
Learn more. Grow deeper.
7:00 PM
·
Information Technology/Engineering : 231
Ever wonder how Jesus does miracles? Why did he do them? What were their purpose? Come explore these questions with professional engineer and speaker, Mark Lamontia, and grow deeper in your...
Fun, Friends, and Jesus! What more do you need?
8:30 PM
·
Engineering : 027
Come on out to our weekly large group meeting and meet new students, worship with our student band, and listen to gifted speakers from Cru and local churches! We can't wait to see you there!...
LATEST UPDATES