Leaders from 3D printing, fab labs and laser technologies will participate in a Digital Fabrication Summit to open the new Potomac Digital Fabrication Center at BWTech@UMBC in Baltimore, Maryland (US). The event will be held on 6 May 2014 and is being organised by Potomac Photonics, Inc. in cooperation with the non-profit FabLab Hub. The summit will bring together visionaries who are leading the next industrial revolution.
Avi Reichental, chief executive officer (CEO) of 3D Systems Corporation, will deliver the keynote, "Manufacturing the Future." 3D Systems has been at the forefront of digital fabrication since company founder Chuck Hull invented stereo-lithography in 1983. Reichental has been one of those responsible for the dramatic shift from a technology for specialised applications to tools for mainstream markets. Potomac is an authorised 3D Systems equipment reseller and service provider and is creating a 3D printing equipment showcase in the new facility.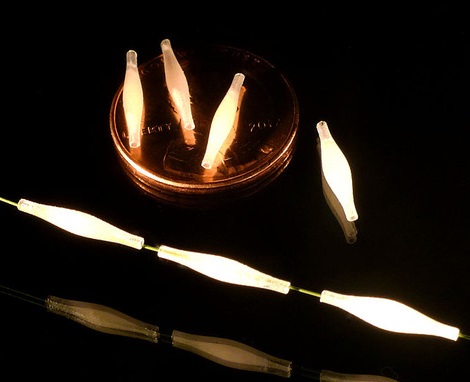 Example of 3D printing
Dr. Neil Gershenfeld, director of the Massachusetts Institute of Technology (MIT) Center for Bits and Atoms and founder of the FabLab concept, will address the broad implications of digital fabrication for society. Kegan Fisher, founder of Sols, will describe her experience as director of industrial engineering and operations at Shapeways in New York, New York (US) building the Factory of the Future. Ellen Hemmerly, executive director of the BWTech@UMBC, will speak about the University of Maryland Baltimore County's (UBMC) commitment to science and engineering excellence designed to prepare students for the 21st century workplace.
Potomac is bringing 30 years of expertise and collaboration opportunities to the UMBC Campus. Mike Adelstein, president and CEO of Potomac, will host the new centre's ribbon-cutting and Dr. C. Paul Christensen will speak on the developments he has seen in digital fabrication since founding the company in 1983. Tours of the Potomac Digital Fabrication Center will round out the day.
- See more at: http://www.novuslight.com/digital-fabrication-summit-to-open-potomac-digital-fabrication-center_N2528.html#sthash.pvKMWZkQ.dpuf