The Social Sciences Forum presents topics and perspectives of vital interest to the social sciences community and beyond. Lectures are free and open to the public and will last approximately one hour, followed by a question and answer period.   For full list for spring go to: socsciforum.umbc.edu; 410-455-2160
Next forum: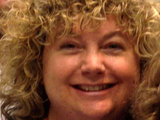 Market, 1690-1750 - Amy M. Froide, History Department, UMBC
Tuesday, March 14, 2017 at 4:00 PM - 6:00 PM
One of the world's first stock markets emerged in the coffeehouses of London in the 1690s. Up to one third of investors in corporations such as the East India and South Sea companies, the Bank of...